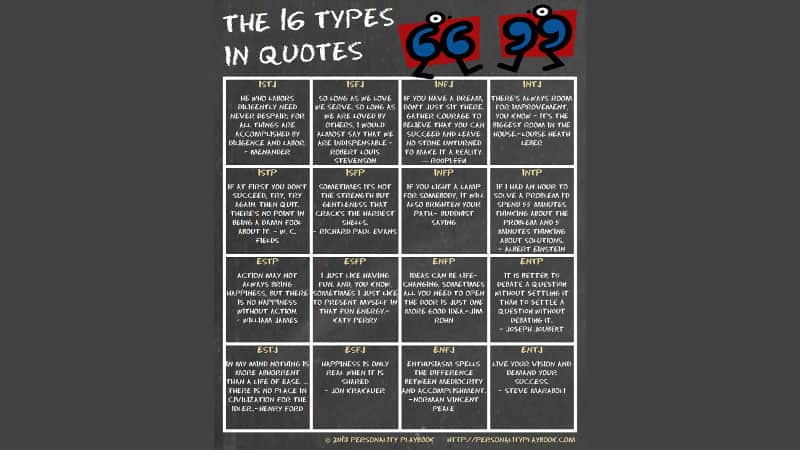 Thanks to Sadie Young at Personality Playbook for this terrific graphic of quotes that capture the spirit of each of the 16 Myers-Briggs types.
The 16 Myers-Briggs (MBTI) Types in Quotes
Any quotes you'd like to add? Quotes for ENFJ, ENFP, INFJ, INFP, ENTJ, ENTP, INTJ, INTP, ESFJ, ESFP, ISFJ, ISFP, ESTJ, ESTP, ISTJ, ISTP?