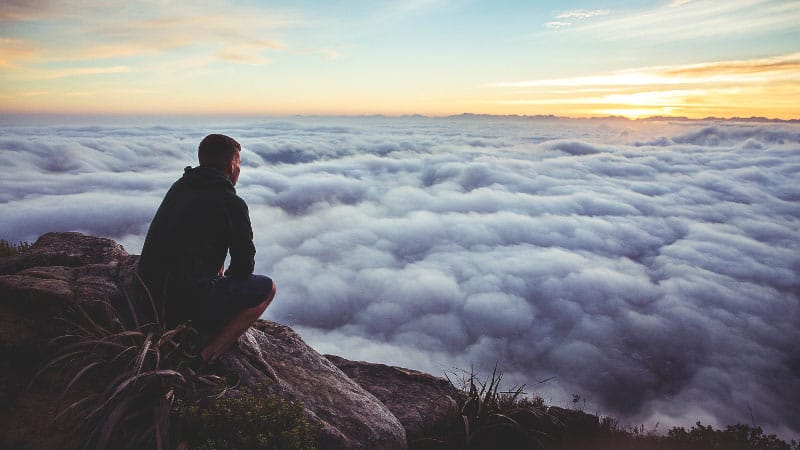 Welcome to the IdeaShape Newsletter archives! We think these ideas on leadership and life have stood the test of time…let us know if you agree.
This post originally appeared in May 2001.
Seven steps to go on vacation unplugged
In this post: The Big Idea; Ideas in Action; Resources; Note from Pam
The Big Idea: Maybe it's time for a real break!
"There is more to life than increasing its speed.
~ Mohandas K. Gandhi."
"I got no deeds to do, no promises to keep."
~ Paul Simon
Take a moment to recall your last vacation…did you take your computer? Check voicemail daily? Work in a few conference calls? Can you remember a time (perhaps before you even had email or a cell phone) when vacation was all play and no work? Any difference in the depth of your relaxation? The delight of your family? Your sense of renewal when you returned home? What would it be like to take your next vacation free of "deeds to do" and "promises to keep"?
Ideas in Action: How do you leave it all behind?
1. Decide how important a break is to you.
– Are you feeling run down and overworked?
– Are your wrists aching from hours at the keyboard?
– Is your sweetie/family craving attention?
– Do you just want a break?
2. Determine what unplugged means to you.
– You'll be completely unreachable?
– Your assistant will be able to contact you with urgent matters?
– You'll check voicemail every few days?
3. Lay the groundwork.
– Organize your work so that milestones are hit before your vacation.
– Create owners for ongoing work and loose ends.
– Set up a decision tree for how to handle incoming issues.
4. Communicate with stakeholders.
– Early: Start setting expectations ASAP.
– Often: Include your vacation dates as a footnote to emails and work plans.
– Everyone: Clients, colleagues, family, community organizations, etc.
5. Handle the logistics… know before you go!
Voicemail:
– Leave a clear message with the date you'll be back and who to contact in the interim.
– Let callers know whether you'll be checking messages and on what schedule.
– If you say you'll be taking your cell phone or pager, check to see if there's coverage where you're going.
– If you really don't want messages, consider setting your box not to accept them.
Email:
– Weigh the pros and cons of using an "Out of Office" Autoresponder … yes, senders will know you're unable to reply, but if you're on a lot of group lists, many people will get multiple notices; also, do you really want anyone who emails you to know you're out of town?
– Consider instead notifying frequent correspondents that you'll be unavailable by email during that period, and/or having a trusted associate screen your emails for anything urgent.
– If you do agree to check email every so often, consider creating a separate web-based account, and give the address only to your assistant, team, and clients to use for urgent matters.
– Above all, work with your ISP to make sure your box can handle overflow. It can take just a few days for newsletters and friends sending baby photos to completely clog your email. (I learned this the hard way!)
6. Stick to it!
The planet functioned fine before you got here. It will be OK while you take a break.
7. Give yourself a day when you get home.
Before the onslaught of "now that you're back" calls, take a day to plow through emails, voicemail, and snail mail. Throw away or delete everything that's questionable, and tackle the rest in priority order. Use this day to check in with clients…I bet they'll welcome you back with little resentment and lots of admiration!
Resources
May you leave behind the content-rich books I usually recommend and instead enjoy some fabulous hammock reading!
Note from Pam
I didn't exactly plan to write about "vacations" as a newsletter topic. It started when I went on vacation earlier this month. In advance I sent this email:
Dear clients, colleagues, and friends,
I will be on vacation April 23 – May 7. Usually, when I'm on vacation, I maintain some phone and email contact. This time, I'd love to be wholly unplugged. Please contact me in the next couple days if there's something you may need while I'm gone. You're welcome to send emails which I will check when I get back…feel free to mark yours Highest Priority if you would like me to read it first thing when I return. Please avoid sending me large attachments, as this may cause other emails to bounce. If you have an urgent need to reach me, please contact my assistant,
(info included). She has emergency numbers for the houses we're renting. Outside of this break for reflection and adventure, I am delighted to have each of you in my life!
Mahalo (thank you) and Aloha,
Pam
Whew! This email struck home! I received a slew of messages…mostly "I wanna do this!" Then clients kept asking me "HOW?" Is it possible we're so used to being fully available that we've forgotten how to extract ourselves for a couple weeks of rest?!
If you'd like to get in touch about any of this, please do. I'd love to hear your thoughts.
Aloha,
Pam
WHAT WOULD IT MEAN TO YOU TO…
Expand your capacity to take on bigger opportunities? Lead your organization to bring out the best around you? Be your most influential, productive self in your work? Guide your organization to success after success?
IdeaShape helps you start smart, shape the future, and make differences productive. We specialize in coaching executives, strengthening senior team communication, and facilitating strategy, team-building, and innovation sessions. We bring distinctive capabilities to all our services:
– Intensive focus on helping highly capable people achieve more, with greater fulfillment.
– Extensive business experience, including coaching and consulting with leading corporations and entrepreneurial organizations.
– Foundation in leadership, coaching, and organizational theory and practice.
– Expert interpretation and innovative use of Myers-Briggs Type Indicator® and other personality theories and assessments.
– Support for making the most of everything you are — unique gifts, deepest values, highest aims — to accomplish your goals.
We invite you to contact us to explore working together.