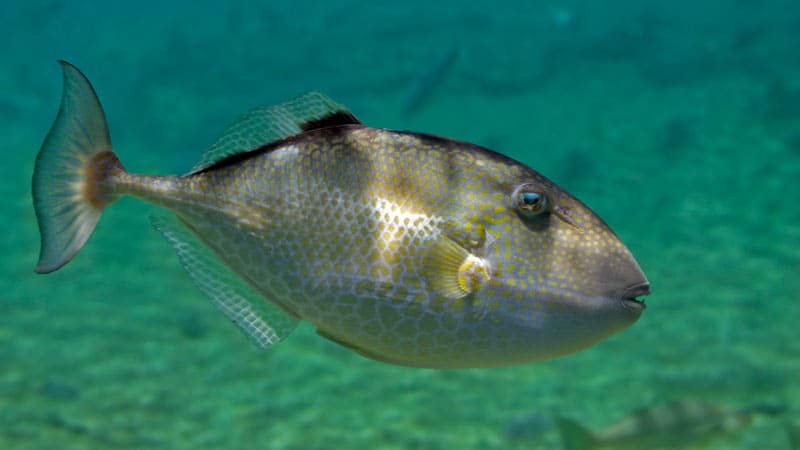 by Pam Fox Rollin, Executive Coach
Connect with Pam: @PamFR, +PamFoxRollin
Welcome to the IdeaShape Newsletter archives! We think these ideas on leadership and life have stood the test of time…let us know if you agree.
This post originally appeared in October 2002.
How close are you to truth?
In This Post: Big Idea, Action Challenge, Resources, Note from Pam
Big Idea: Great conversations get at truth.
"There is something within us that responds deeply to people who level with us."
— Susan Scott
"The greatest enemy of communication is the illusion of it."
— Pierre Martineau
"Truth burns up error."
— Sojourner Truth
What do we mean by truth, and what does that have to do with productive conversations?
Let's borrow Larry Wilson's definition — truth is simply "what you believe." If you believe it, then it's true for you. Of course, since beliefs can be changed, truth (as we're defining it) can change as well. And since we can have conflicting beliefs, there are multiple versions of truth for any issue.

When we have a great conversation, we walk away informed and/or influenced. That is, we better understand what each other believes and/or we each adjust or expand our own beliefs. If we're dancing around truth, we've just missed our shot at a great conversation.
So what gets in the way?
We don't know the truth ourselves, because we haven't asked ourselves
what we believe, or because we'd rather not know
We doubt we can say what we believe with poise, tact, and grace, and even if we could, we don't think the other person could bear it. (Jack Nicholson's classic line, "You can't handle the truth.")
We think what we believe is unacceptable and will make us look bad
We're scared how we'll react if the other person then tells their truth
We don't want to risk being influenced by the other person
We don't want to risk ruining a relationship by telling the truth
We don't want to risk deepening a relationship by telling the truth
From time to time, each of these makes sense as a reason to withhold truth. Yet, we overuse these reasons and deprive ourselves of information and influence several times each day. How's this working for you?
Action Challenge: What will you do to make your conversations more real?
1. Audit your conversations for a day. What are you withholding? Why?
Use the reasons above as a starter list and add your own. What patterns emerge? How is your withholding benefiting you? What is it costing you? What would it take for you to get closer to the truth?
2. When an issue comes up, consciously identify what you believe about the issue and the people involved. If you don't know what you believe, make your best guess and refine it.
3. Challenge your unexamined beliefs. Does this reflect the best of what you know? How well does this belief serve you? What else might you believe? How can you test your beliefs?
4. Find a way to say what you believe…clearly and gracefully, if possible.
5. Give voice to paradox, competing commitments, and mixed feelings. The reality of our beliefs is seldom tidy. See if it's possible for you to state your main message strongly and then to summarize clearly any dilemmas or ambiguities. ("What's not yet clear to me is…")
6. Ask for and listen to others' sincere views. Ask what's behind their views. Get curious, risk learning something, risk being influenced. Ask them to join you in investigating each of the views on the table.
7. Make people glad they told you.
Resources
Fierce Conversations, by Susan Scott, 2002
Absolutely terrific book on communicating effectively.
How the Way We Talk Can Change the Way We Work, by Robert Kegan and Lisa Laskow Lahey, 2001
Challenges us to identify our competing commitments and assumptions as individuals and in groups. Excellent for leaders and consultants who are serious about getting good at getting to truth.
The Responsibility Virus, by Roger Martin, 2003
Skim Chapter 8, "The Frame Experiment", for a simple tool to help surface and challenge your unexamined beliefs.
Play to Win, by Wilson & Wilson, 1998
All around useful book about getting real with ourselves, challenging our beliefs, finding courage, and taking action.
Note from Pam
Yesterday, I was coaching a rising-star exec who wants to influence his peers more consistently. In the course of our conversation he suddenly became aware that, bottom-line, he was viewing them as less-than-brilliant adversaries who he must somehow bend to his will. We both thought it likely that his peers were picking up on this, even though he was doing his best to "make nice." Furthermore, since he spent most of his conversations telling and counter-offering, rather than asking questions, he had little insight into what might actually motivate each of them to act.
Humans are "leaky." A person we privately disdain or whom we intend to manipulate will usually figure that out, even if our words say something different. On some level, the truth will emerge. When what we say matches what we intend, we communicate powerfully. When there's a mismatch, we come off as insincere and weak.
So before working on your techniques for influence and negotiation, check your perspective and your intention. What can you honestly admire about that person? (If you can't think of anything, you probably don't know him/her very well.) What does that person want?  How does your agenda item advance his/her interests?
If you'd like to get in touch about any of this, please do. I'd love to hear your thoughts.
Pam
WHAT WOULD IT MEAN TO YOU TO…
Expand your capacity to take on bigger opportunities?
Lead your organization to bring out the best around you?
Be your most influential, productive self in your work?
Guide your organization to success after success?
IdeaShape helps you start smart, shape the future, and make differences productive. We specialize in coaching executives, strengthening senior team communication, and facilitating strategy, team-building, and innovation sessions. We bring distinctive capabilities to all our services:
Intensive focus on helping highly capable people achieve more, with greater fulfillment.
Extensive business experience, including coaching and consulting with leading corporations and entrepreneurial organizations.
Foundation in leadership, coaching, and organizational theory and practice.
Expert interpretation and innovative use of Myers-Briggs Type Indicator® and other personality theories and assessments.
Support for making the most of everything you are — unique gifts, deepest values, highest aims — to accomplish your goals.
We invite you to contact us to explore working together. https://ideashape.com/contacts/
TO CONTACT US:
To offer feedback, submit ideas for articles or resources, or for more information on Executive Coaching, Team and Talent Development, and Onboarding services, please email us at info@ideashape.com
KNOW ANYONE WHO MAY ENJOY THIS? Click below to SHARE it!  And to make sure you don't miss out on our current monthly newsletters, click here to sign up.
picture credit: Steven House Photography