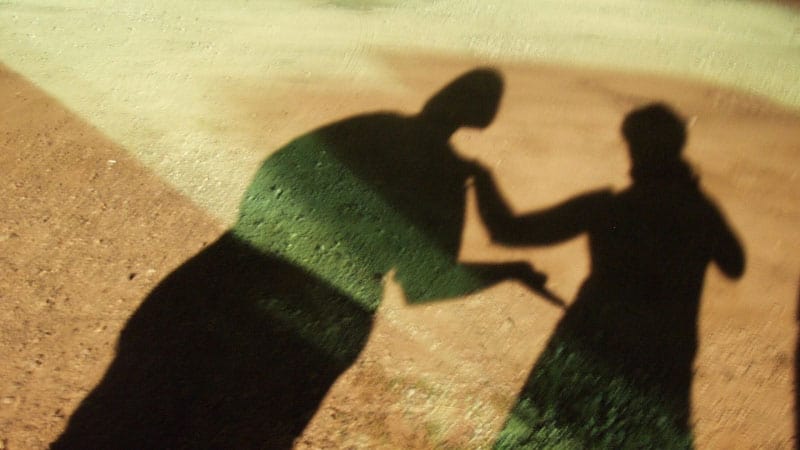 by Pam Fox Rollin, Executive Coach
Connect with Pam: @PamFR, +PamFoxRollin
Welcome to the IdeaShape Newsletter archives! We think these ideas on leadership and life have stood the test of time…let us know if you agree.
This post originally appeared in April 2001.
How do you give advice?
In this Post: The Big Idea; Ideas in Action; Resources; Note from Pam
The Big Idea: How do you give advice?
"I have found the best way to give advice to your children is
to find out what they want and advise them to do it."
~ Harry S. Truman
That's just as true for grown-ups, isn't it? As executives, team leaders, business coaches, or consultants, we're constantly being asked for advice.  Sometimes, we offer it without making anyone ask!  What if more often we helped people get clear on what they want and encouraged them to go for it?
Ideas in Action:  So, what could you do the next time you're tempted to give advice?
1. Ask the person what s/he sees.
Choosing what to notice is one of the most powerful decisions we make. Yet, often attention is aimed by habit and old fears. By sharpening awareness of what we do and the results we create, we can  make more useful choices. And often, from awareness itself new behaviors emerge.
2. Offer your own observations.
Ask whether the person you're talking to would like you to share with them what you see. Perhaps you'll discover that each of you focuses on different aspects of the situation. Just learning where you place your attention and what you notice may give the person some additional perspective on their choices.
3. Help them become clearer on what they want.
Have you ever had the experience of someone being with you completely, listening to your intentions, and inviting you to speak ever more fully and precisely about what you want to create in this life?  What a tremendous gift!
4. Help them explore their options.
Sometimes our own minds seem like a pretty tiny space to spread out big issues, gain perspective, and re-chart our course. In conversation, you can lay out a bigger work table, hold up parts of their mental map for a closer look, and consider together the risks and rewards of potential actions.
5.  Or you could just stay silent and see what comes up!
Resources
I enormously enjoy these two books on how to give advice: the first has practical and wise answers, the second raises questions for which there are no ready solutions.
"The Trusted Advisor" by David H, Maister, Charles H. Green, Robert M. Galford (2000)
A tremendously practical book on being worthy of trust. It's aimed at consultants, but useful to anyone often asked for counsel, including friends, parents, and managers.
The Flawless Consulting Fieldbook and Companion : A Guide Understanding Your Expertise
From the introduction to Part 2: The Complexity of Advice: "There is nobility in the willingness to consult. It is an offer of service, help, even love. The fundamental question, then, is: 'When is help helpful?'…too often it is not.  There are times when the help becomes interference, defended against, a disappointment on both sides…Our task is to increase our awareness, pay closer attention to purpose, and see clearly the effects of our actions."
Note from Pam
I love giving advice. It's that delight in sharing what I've learned. Maybe somehow the act of giving advice validates the effort I expended to learn. Yet, I'm endlessly impressed with how often advice is beside the point!
"I intended to give you some advice but now I remember how much
is left over from last year unused."
~ George Harris
Each of us lives with choice amid paradox. Who's to say how to navigate? Perhaps at best I can be with the other person as they explore the terrain, at times inviting them to notice the vistas and crevasses ahead, at times finding strength in the journey itself. It is my constant challenge — and joy — to stay with whatever path the person is exploring and help them deepen their own reflection.
If you'd like to get in touch about any of this, please do. I'd love to hear your thoughts.
Pam
WHAT WOULD IT MEAN TO YOU TO…
Expand your capacity to take on bigger opportunities?
Lead your organization to bring out the best around you?
Be your most influential, productive self in your work?
Guide your organization to success after success?
IdeaShape helps you start smart, shape the future, and make differences productive. We specialize in coaching executives, strengthening senior team communication, and facilitating strategy, team-building, and innovation sessions. We bring distinctive capabilities to all our services:
Intensive focus on helping highly capable people achieve more, with greater fulfillment.
Extensive business experience, including coaching and consulting with leading corporations and entrepreneurial organizations.
Foundation in leadership, coaching, and organizational theory and practice.
Expert interpretation and innovative use of Myers-Briggs Type Indicator® and other personality theories and assessments.
Support for making the most of everything you are — unique gifts, deepest values, highest aims — to accomplish your goals.
We invite you to contact us to explore working together.
https://ideashape.com/contacts/
TO CONTACT US:
To offer feedback, submit ideas for articles or resources, or for more information on Executive Coaching, Team and Talent Development, and Onboarding services, please email us at info@ideashape.com
KNOW ANYONE WHO MAY ENJOY THIS? Click below to SHARE it!  And to make sure you don't miss out on our current monthly newsletters, click here to sign up.
picture credit: FreeDigitalPhotos.net