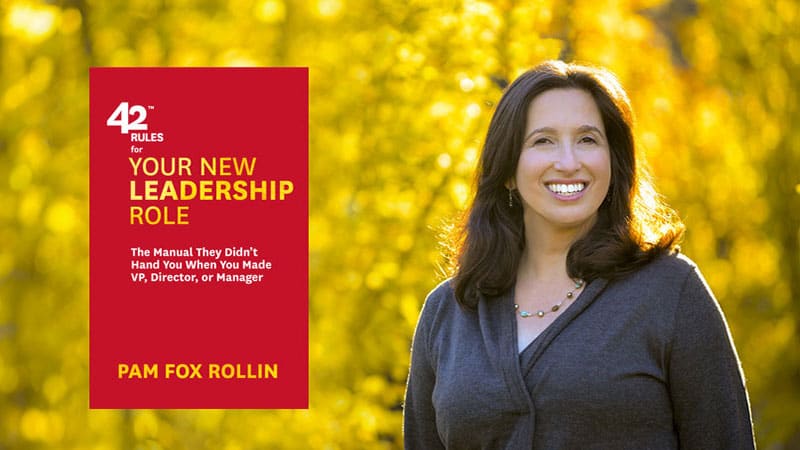 Exciting news! I will be a guest today on the world famous The Lean Nation radio show from 12-1pm PT on 790 AM Talk and Business, hosted by Karl Wadensten. 
We're going to discuss making new leaders successful. This is an important topic, and I'm looking forward to sharing insights on air to a wide audience of business leaders and change agents.
The show is globally available via a live audio stream. I would love to hear your opinions and answer your questions, so feel free to call in to the show. The call-in number is 401-437-5000 or toll free at 888-345-0790.
About my book for new hires and promotes
42 Rules for Your New Leadership Role (available May 2011), offers practical and effective actions to make your strongest start at your new VP, Director, or Manager job.
Let this book help you avoid common missteps, remind you what you did right before, and give you new strategies for acing those critical first months. Buy this book when you're making a step up, moving to a new organization, or for your friends as they move up. You'll also find it an ideal reference for executive coaches, mentors, HR business partners, management trainers, and others who help new leaders be successful.
About the Lean Nation show
The Lean Nation is the hottest show on 790AM and features real world examples and actionable advice from lean and business thought leaders on how to reinvent yourself into a lean operation in business and in life.  The show runs every Tuesday from 3-5pm!The show's host, Karl Wadensten, is the president of VIBCO, a Rhode Island manufacturing company. Over the last 8 years VIBCO has created a Lean Revolution, using lean methodologies (based on the Toyota Production System).
To hear the show as a podcast, go to iTunes and subscribe to The Lean Nation. I've just started listening, and it's a terrific show for everyone driving change, whether in manufacturing or not. Karl's passion for great business, his depth of knowledge, and the excellent guests make this show well worth your time.
Make your strong start
If you'd like to connect with me directly about how you can succeed as new VP, Director, or Manager – or help new leaders in your company be more successful – call us at 408-245-2600.