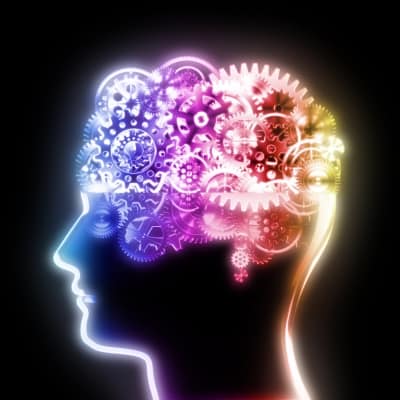 by Pam Fox Rollin, Executive Coach
Connect with Pam: @PamFR, +PamFoxRollin
Welcome to the IdeaShape Newsletter archives! We think these ideas on leadership and life have stood the test of time…let us know if you agree.
This post originally appeared in February, 2001.
What's on Your Mind?
In This Post:
The Big Idea, Ideas in Action, Resources, Note from Pam
The Big Idea: What's on your mind?
"In every work of genius we recognize our own rejected thoughts."
~ Ralph Waldo Emerson
What's been flashing across your brain? What potentially great ideas are you too busy, tired, driven, focused, frustrated, distracted, or wary of the implications to even notice that you're having?
Ideas in Action: OK, so what's on YOUR mind? And what are you doing about it?
1. What's on your mind that doesn't need to be there? Are you still tracking appointments, tasks, etc., in your brain? If logistics are swirling around your mind while driving, exercising, or going to sleep, you're probably losing out on great opportunities for relaxed thought. So how can you make optimum use of the countless calendars and other online tools at your disposal? What else is draining your thoughts? Guilt over things said or unsaid? Worry? Distraction caused by clutter? What can you do right now to get that stuff out of your way?
2. What could you dare to notice? What's preventing you from wanting to know what's on your mind? Here are some possibilities:
"If I think about it, I'll have to do something about it and what I do might tick people off."
Or, like Calvin & Hobbes, "Then I might learn something."
Or, "It's not like I have time/skill/smarts/contacts to make a success of it anyway."
Or, my favorite, "It reminds me of other icky stuff I don't want to think about."
Maybe. Our fears are there for a reason and sometimes they serve us. But are your fears serving you now? Perhaps it's time to get really honest with yourself about what's on your mind and give yourself the choice to do something with it.
3. Use it or lose it! Which of your "rejected thoughts" could be a work of genius? How can you test them in the real world? For example, could you:
Mind-map ideas in a notebook, so you can at least hold those thoughts until you decide what to do with them?
Go for coffee with someone who's smart about that area and share/test/build on your idea?
Have some friends over for pizza explicitly to help develop your idea into something great?
Test your idea in practice, in a low-cost way? (The chance to beta test your idea may actually be of huge value to someone.)
Contact a related class and ask a student team to analyze your idea?
Find someone who's doing something similar in another field and ask them how they did it and what they plan to do next?
Write a blog about your thoughts and study the responses?
What else?
4. How will you slow down for recharging and reflection? Will you make ten minutes each afternoon to clear the decks? A couple hours each weekend just to reflect? How will you protect that time?
Resources for Further Exploration
"Here's an Idea/Unit of One" (April 2000)
Thoughts on getting more from your thoughts. I particularly like the comments from Robert Dennard and Natalie Goldberg.
"How the Way We Talk Can Change the Way We Work"
 by Robert Kegan and Lisa Laskow Lahey (2002)
Terrific book from a couple of Education professors at Harvard. It's about finding language that works for exploring your thinking and making clear commitments, at a personal and organizational level. Chapters 1 and 2 are especially relevant. Chapter 6 on Public Agreement is excellent.
"The Fifth Discipline Fieldbook"
 by Peter Senge et al. (1994)
Hefty book with tons of ideas and resources for making what's?on our minds more visible and useful to others and ourselves. The section on Mental Models is right on point.
"Wherever You Go, There You Are: Mindfulness Meditation in Everyday Life"
 by Jon Kabat-Zinn (1995)
Beautiful book of short essays on the art of paying attention.
Note from Pam
Here's some of what's on my mind:
Helping corporate clients find ways to be more direct and courageous in their interactions without spooking their colleagues.
Creating a really great online resource for fast-moving leaders. (I'll let you know when it's up!)
Spurring groups to greater creativity through skillful use of the 8 Jungian processes (think Myers-Briggs).
Helping increase access to coaching for nonprofit leaders. (We've got a small initiative team working on this in the Bay Area.)
Planning a fun/meaningful wedding! 🙂
If you'd like to get in touch about any of this, send an email. I'd love to hear your ideas! Each month you'll receive an email with ideas and resources you can use to shape your success. Some of these ideas will strike you as obvious…I invite you to step back and look at how this is actually working in your life. Others will seem far out…I invite you to consider how much choice you actually have.
I'm glad you've joined in the adventure!
Pam
WHAT WOULD IT MEAN TO YOU TO…
Expand your capacity to take on bigger opportunities?
Lead your organization to bring out the best around you?
Be your most influential, productive self in your work?
Guide your organization to success after success?
IdeaShape helps you start smart, shape the future, and make differences productive. We specialize in coaching executives, strengthening senior team communication, and facilitating strategy, team-building, and innovation sessions. We bring distinctive capabilities to all our services:
Intensive focus on helping highly capable people achieve more, with greater fulfillment.
Extensive business experience, including coaching and consulting with leading corporations and entrepreneurial organizations.
Foundation in leadership, coaching, and organizational theory and practice.
Expert interpretation and innovative use of Myers-Briggs Type Indicator® and other personality theories and assessments.
Support for making the most of everything you are — unique gifts, deepest values, highest aims — to accomplish your goals.
We invite you to contact us to explore working together.
https://ideashape.com/contacts/
TO CONTACT US:
To offer feedback, submit ideas for articles or resources, or for more information on Executive Coaching, Team and Talent Development, and Onboarding services, please email us at info@ideashape.com
KNOW ANYONE WHO MAY ENJOY THIS? Click below to SHARE it!  And to make sure you don't miss out on our current monthly newsletters, click here to sign up.